Every cycle or so, anyone arriving by leyline or stepping off the docks will be treated to macabre sight. Surrounded by an awful amount of dismembered skum corpses is the Ul'Faeruk in a makeshift "outdoor" workshop, various bottles of odd liquids and tools such as saws or bindings litter the surface of the crate and tables around him.
He spends most of his time sewing these disparate corpses together and applying various lubricants to them, of course what makes this slightly more off-putting is that he does it while drinking and singing an awful bawdy drow song that feels more at home in a barracks than... Whatever this workshop is supposed to be. This usually continues for a few hours until his coordination is impaired enough by the alcohol that he wanders off back to the Sorcere or until he collapses, in which case his servitor drags him away to the Sorcere to sleep it off.
Secretary Walschud of course stays behind to clean things up with a resigned expression on his face.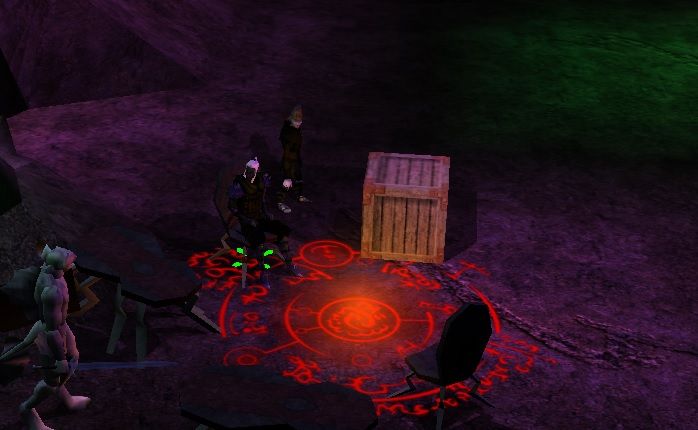 Of course if anyone is foolish enough to ask the mage what he is doing, they may find themselves subject to his coaxing and cajoling as he attempts to persuade them to join him in the art of flesh golem creation!
_________________
NWN Account Name: KnightProtector